Wisconsin communities served by Northwest Communications
Click your community's button to see available services.

Live in a rural area?
If your home or business is within the orange shaded area in the map below, you can receive internet, cable tv and telephone service from Northwest Communications. Locations in the green shaded area can receive internet and cable tv. Additionally, locations in New Richmond and St. Joseph can receive VOIP telephone service. Please contact our office for complete details.
Want to look up your address?
Please follow these steps to look up your home or business on our service area map.
Step One
Click on the "view larger map" icon to open a new Google maps window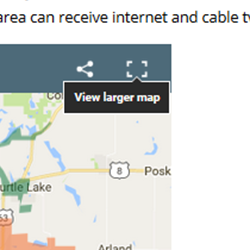 Step Two
Click on the search icon that appears with the full map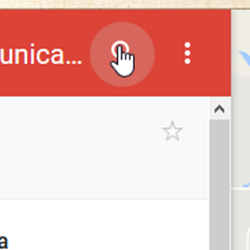 Step Three
Enter your address and click "enter"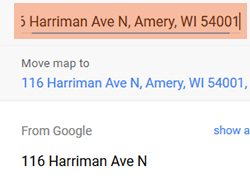 Step Four
Click on your address when it appears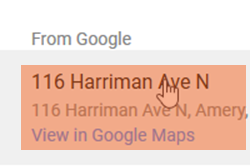 Step Five
Your address will now be marked on the map